Providing Bright Light and Great-Quality Sound in One!
Discover one of the first LED speaker downlight luminaires that can be easily retrofit into existing 6" recessed cans or installed in new construction.
Perfect Marriage of Light and Sound
Quality Light and Sound
Lights up a room and plays music for the entire family; delivers up to 730 brilliant lumens; available in 3 color temperatures: 2700K, 3000K and 4000K.
Function and Flexibility
Dims down to 10% using most incandescent dimmers and charges the speaker when dimmed all the way down.
Easy Installation
Designed for wet locations, making outdoor and bathroom applications a cinch.
Great Looks and Simple to Use
Ready in 4 easy steps: pair to master unit, sync additional units, install and play! Works with Amazon Echo.
Play music in every space
◼ Deck/Patio/Pool House ◼ Shower ◼ Kitchen ◼ Garage ◼ Home Office ◼ Laundry Room ◼ Bedroom ◼ Restroom ◼ Basement ◼ Dorm Room
Yes, you can even install it in the shower!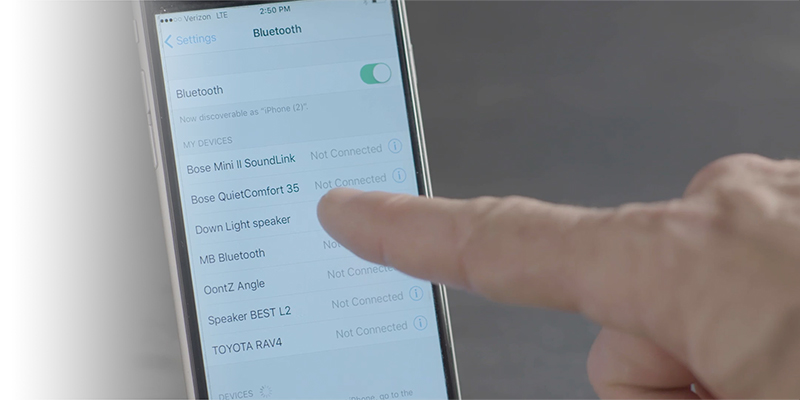 Integrated Bluetooth Wireless Technology
Connects easily with Amazon Alexa devices
Compatible with music streaming apps, the speaker light can be effortlessly paired with your smartphone, tablet, computer or other music-playing devices enabled with Bluetooth technology. An internal lithium-ion battery is included for up to six hours of play time without the light being on.
Easy to install in 4 simple steps
Pair first speaker light (MASTER) to your Bluetooth wireless technology enabled device prior to installation.
Sync additional (SATELLITE) units (up to 7) to MASTER unit prior to installation.
Disconnect power at the circuit breaker; then install to recessed housing.
Reconnect power at circuit breaker, use light as usual, and enjoy music from any streaming service you like.
Music and Light for every occasion
All trademarks referenced are property of their respective owners.