---
One Luminaire, Multiple Layers of Light
Discover the brilliance of Gotham MYO luminaires – up to three layers of light compacted in one form factor with unexpected scale, performance and configurability.
Ultimate Configurability and Performance
No Dead Spots in Aiming
With no compromise on tilt and rotation, MYO can tilt 40º and rotate 365º without interference.
Beam Angles
Choose from 15º to 45º beam angles in 5º increments or four elliptical options.
Delivered Lumens
Luminaire delivers 500 to 4500 lumens in a single, minimalistic form.
Control
Each head can be controlled individually or together for the ultimate in precision scene creation.
Unprecedented Scale
A family of baffled, multisource luminaires collectively achieves up to 4500lm with aperture widths from a small 1.5".
---
1-, 2- or 3-Head Luminaires
Slot, Bevel and Bevel Flangeless, Available in Black or White
---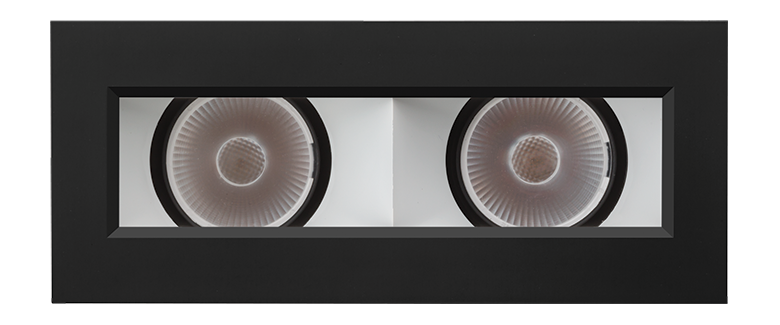 Black Finish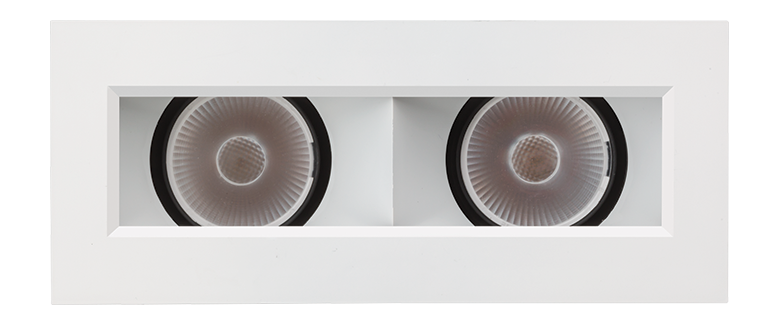 White Finish
---


Trim Style
Slot (SLT)
---


Trim Style
Bevel (BLV)
---


Flange Style
Bevel - Flangeless (FL)
---


Lensing
Bevel - Textured Diffusing Lens (TDL)
11 Colors Choices – 7 Solid and 4 Metallic
Solid Finish Baffle Colors
---
Weathered Sandstone (BWS)
---
Accessories for Customized Control
Hex Louver, Snoot, Wall Wash and an Aperture Lens
Replace one head with an Incito™ 2" cylinder pendant, available in 11 different architectural colors.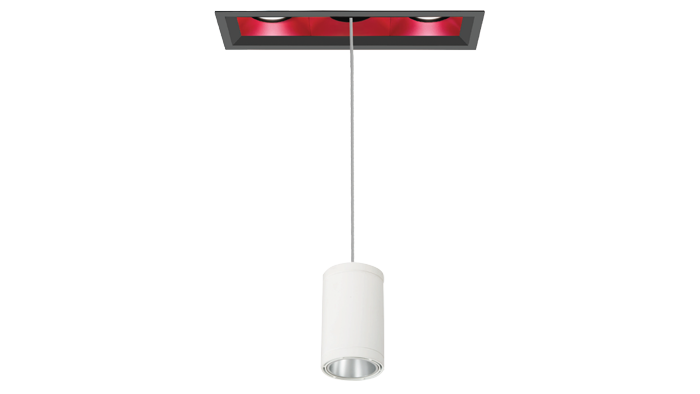 3-Head Cylinder with Bevel Trim
Patented Bounding Ray Optics™


3-Head with Slot Trim
The patented Bounding Ray™ baffle minimizes any flashback at high aiming angles, provides perfect balance and gives each light source superior shielding with no compromise on performance.
---
Gotham MYO in Every Space
◼ Lecture Halls ◼ Retail Spaces ◼ Restaurants ◼ Ballrooms ◼ Hotels ◼ Commercial Offices
Gotham MYO Multifunctional Lighting Systems