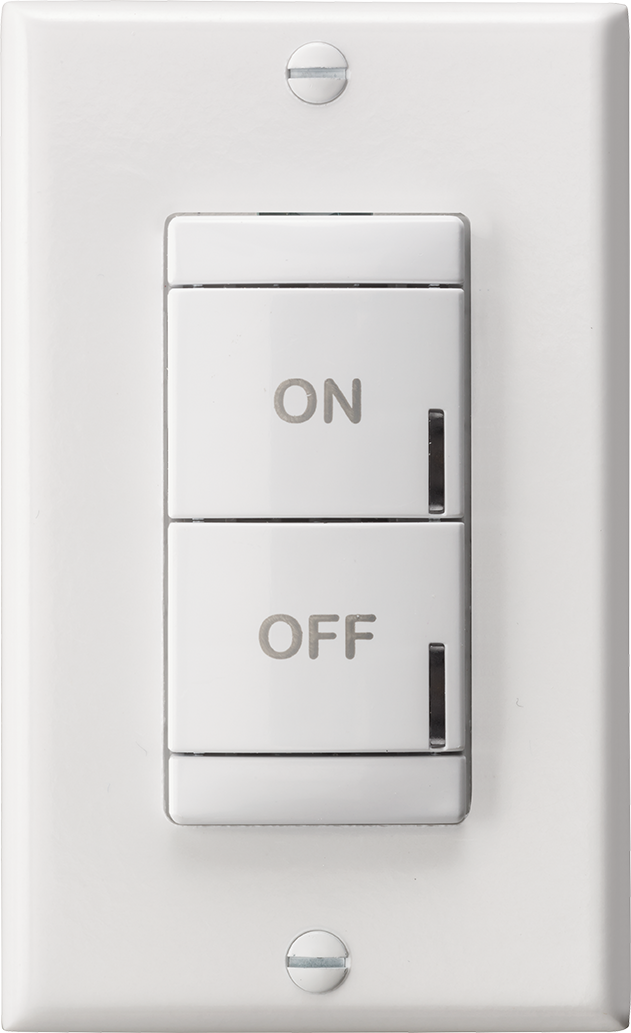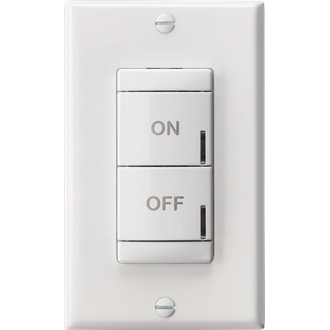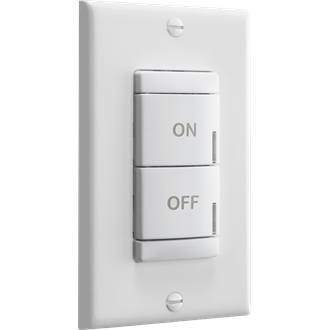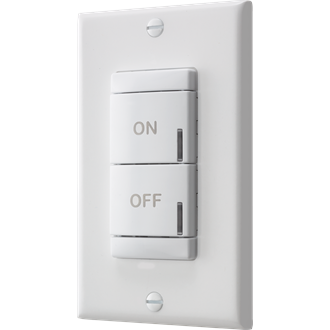 RPODB Switch
nLight AIR Wireless Wall Switch
By nLight

The nLight® AIR rPODB is a wireless, battery-powered wall switch including toggle and/or raise lower features with optional multi-pole control. It provides a user with local control of a lighting zone. A true wire-free switch, these single gang decorator style devices have soft-click buttons, and a green LED indicator for each button. The rPODB wall switches communicate wirelessly with other nLight AIR devices.
A battery-powered wall switch can work with any nLight AIR enabled fixture or power pack to provide toggle switch operation. Wall switches with the DX option have a raise/lower ability to adjust the level of any nLight AIR controlled dimmable light fixture. With optional 2 or 4 scene switches, a customized scene can be created for groups of fixtures to quickly and easily control the lights to desired levels in the space.
As part of the nLight AIR wireless controls family, the rPODB switch uses a 900MHz communication frequency that easily penetrates obstructions, and its five-tier security architecture helps building owners and occupants rest easy.
To learn more about nLight AIR wireless controls please contact your local lighting representative or visit the nLight AIR systems page.
Intended Use:
Renovation projects for commercial office, education, healthcare, municipalities, and retail.
Features:
•Powered with three off-the-shelf preinstalled AAA Lithium size batteries and rated for 10 years of normal use, minimizing battery replacement (battery replacement with alkaline batteries does not guarantee a 10-year run time.)
• Communicates wirelessly with nLight® AIR devices via radio frequency (RF) in the 900MHz spectrum
• Soft-click push-button control
• Custom button engraving at no charge (WH, IV, AL GY units only)
• 1 or 2 on/off, 1 or 2 raise/lower, and 2 or 4 scene buttons
• Easy integration with the nLight ECLYPSE® via nLight AIR adapter for more advanced control strategies like time-based scheduling, demand response and to connect with BACnet™, cloud-based applications, and remote-control capabilities
• Robust five-tier security architecture delivers peace of mind for building owners, managers, and IT departments
• CLAIRITY™+ mobile application configuration makes configuration easy - no specialized tools or software to learn
Read More
Read Less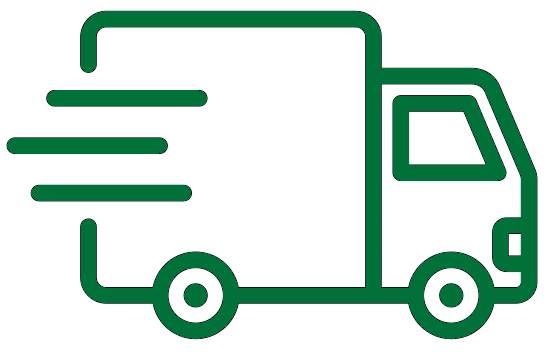 View Stocked Products
| | |
| --- | --- |
| Battery Powered | Yes |
| Control Device Type | Dimming Switch |
| Mounting Type | Surface |
| Networkable Control | Networkable Control |
| Product Type | Switch |
| Color | Gray, Ivory, Light Almond, White |
| Finish | Gloss |
| Voltage | Low Voltage |
| Compliance Listing | CA Title 24, DLC Standard, ROHS |
| Regulatory Listing | UL |
| Series | RPODB |
| Application Type | Education, Government, Healthcare, Hospitality, House of Worship, Offices & Banks, Retail, Retrofit |
Read More Read Less
Suggested Replacement Products
PRODUCT INFORMATION
Spec Sheets

| Document Type | Document Title | Description | Updated | View | | |
| --- | --- | --- | --- | --- | --- | --- |
| SPEC SHEET | rPODB xS.pdf | nLight® AIR rPODB xS - Battery Powered, preset scene Wall Switch Spec Sheet | 6/22/2022 | View | | |
| SPEC SHEET | rPODB.pdf | nLight® AIR rPODB – Battery Powered, Wall Switch Spec Sheet | 5/5/2022 | View | | |
| SPEC SHEET | Clairity Pro Mobile Application.pdf | Mobile App for nLight® AIR Startups | 1/3/2020 | View | | |

---

Create Submittal Spec Sheet

Photometry & Revit (BIM)

Spectral Data Sheets

Guideline Specifications

BIM Models (Revit)

Technical Documents (e.g. Instruction Sheets, MSDS, CAD)

| Document Type | Document Title | Description | Updated | View | | |
| --- | --- | --- | --- | --- | --- | --- |
| 2D Model | rpodb2sdxg2.dwg | rpodb2sdxg2.dwg | 5/16/2019 | View | | |
| Installation Instructions | RPODB_912-0018-003.pdf | nLight AIR rPODB Wall Switch Installation Instructions | 5/18/2021 | View | | |
| User Manual | CLAIRITY PRO Quick Start Guide.pdf | CLAIRITY PRO Quick Start Guide | 1/21/2020 | View | | |

Utility Rebate Search

Replacement Parts

Confidential Documents

Marketing Material (e.g. Brochures, Sell Sheets, FAQs, )

| Document Type | Document Title | Description | Updated | View | | |
| --- | --- | --- | --- | --- | --- | --- |
| FAQ | nLight AIR FAQs FINAL.pdf | nLight AIR FAQ | 7/18/2016 | View | | |
| FAQ | nLight Air Flyer_FINAL.pdf | nLight AIR FAQ | 7/18/2016 | View | | |
| Sell Sheet | Lighting Controls Device Cleaning.pdf | Lighting Controls Device Cleaning Recommendations: SensorSwitch™, nLight®, and Fresco™ | 1/12/2022 | View | | |
| Sell Sheet | nLight Air Sell Sheet FINAL.pdf | nLight AIR Sell Sheet | 7/18/2016 | View | | |

Need Product Assistance? (e.g. How to Buy, Technical Support, Warranty)
VIEW STOCKED PRODUCTS
View Price & Availability

SKU data not available, please contact your local agent.

{{getMinimumDisplayedIndex()}} - {{getMaximumDisplayedIndex()}} of {{filteredStockedProducts.length}} results

(No Products Found)

{{result.Title}}

{{result.Title}}

{{result.Description}}

Quantity

{{(result.Quantity > 0) ? result.Quantity : 0}} in {{result.Location.substring(result.Location.indexOf("(")+1, result.Location.indexOf(")"))}}

Total at all DCs:

{{result.EnterpriseAvailability}}

Distr. Price

${{result.Price | number : 2}}

Distr. Price

Contact Acuity

Distr. Price

No pricing established

No Locations Could Be Found.

This catalog # is not available at any location at this time. Inventory is replenished daily, please check back or contact your local sales representative or agency further details.

Your session has expired. Click on the login link to view stocked product information.

Login/Register

Product information is not available at this time. Please try again later.

Available
Est. Ship Date
Location
In Transit
{{loc.QUANTITY > 0 ? loc.QUANTITY : 0}}
{{loc.ESTIMATED_SHIP_DATE}}
{{loc.LOCATION}}
{{loc.IN_TRANSIT_QUANTITY}}

Restocking date is unavailable at this time.
Location Est. Restocking Qty & Date
{{transitDetail.QUANTITY > 0 ? transitDetail.QUANTITY : 0}}

{{transitDetail.ARRIVAL_DATE ? transitDetail.ARRIVAL_DATE : "Date Not Provided"}}

Available

{{loc.QUANTITY > 0 ? loc.QUANTITY : 0}}

Est. Ship Date

{{loc.ESTIMATED_SHIP_DATE}}

Location

{{loc.LOCATION}}

In Transit

{{loc.IN_TRANSIT_QUANTITY}}

Restocking date is unavailable at this time.

Location Est. Restocking Qty & Date

{{transitDetail.QUANTITY > 0 ? transitDetail.QUANTITY : 0}}

{{transitDetail.ARRIVAL_DATE ? transitDetail.ARRIVAL_DATE : "Date Not Provided"}}

View All

View Less
Other People Have Also Viewed