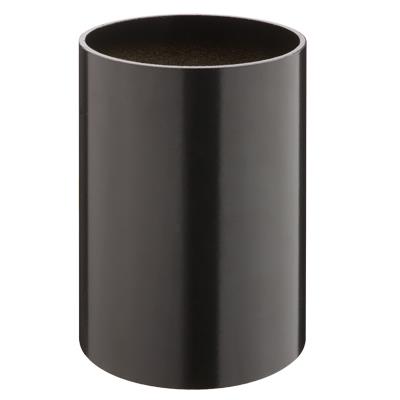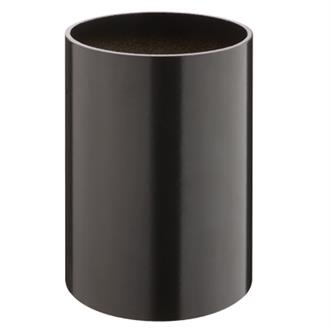 RTAU
Round Tapered (Aluminum) with Upswept Mast Arms

Round tapered aluminum roadway pole with upsweep mast arm(s) for up to 40-foot mounting heights including rise of arm.
Check out POLESCENTRAL for additional resources and solutions.

Construction
Shaft: Shaft is spun tapered from seamless 6063 alloy aluminum tubing and heat treated to a T6 temper. Circumferential satin-brushed finish. Round in cross-section down length of shaft and cone tapered to the base diameter.
Arm: Body of the mounting arm is tapered aluminum alloy 6063-T6 tube with 2-3/8" OD (2" NPS) pipe size at luminaire end. The pole end of the arm is welded to an aluminum alloy 6063-T6 mounting plate.
Mounting: Arm mounting plate bolts to the shaft using stainless steel bolts, nuts and washers. A grommet is provided for the 1-1/4" diameter wiring hole between the pole shaft and the bracket arm.
Anchor base: Cast from A356 aluminum alloy and heat treated to T6 temper. Base plate and shaft are circumferentially welded top and bottom.
Anchor bolts: Fabricated from carbon steel bar with minimum-yield strength of 55,000 psi. Bolts have an "L" bend on lower end and are galvanized a minimum of 12 inches on the threaded end per ASTM A-153. Each anchor bolt is furnished with two hex nuts and two flat washers.
Grounding: Provision located inside hand hole rim. Grounding hardware is not included (provided by others).
Hand hole: A nominal 3" x 5" or 4" x 6" reinforced flush covered hand hole is centered 18" above the base.
Hardware: Stainless steel.
Top cap: Removable top cap provided.
Bolt covers: A356 bolt covers included with anchor base unless otherwise specified.
Finish: Must specify finish.
Read More
Read Less
| | |
| --- | --- |
| Product Type | Pole |
| Compliance Listing | BAA |
| Regulatory Listing | UL |
| Mounting Type | Anchor Based |
| Pole Shaft Style | Tapered |
| Series | RTAU |
Suggested Replacement Products
PRODUCT INFORMATION
Spec Sheets

| Document Type | Document Title | Description | Updated | View | | |
| --- | --- | --- | --- | --- | --- | --- |
| SPEC SHEET | Pole-RTAU.pdf | Round Tapered Aluminum Poles with Single or Twin Mounting Arms | 5/4/2022 | View | | |

Photometry & Revit (BIM)

Use %(percent) to separate search terms.

Description
Report
Design Tools

{{photometryItem.Catalog}}
Report

Spectral Data Sheets

Guideline Specifications

Revit Component Files (Non-Illuminated)

Technical Documents (e.g. Instruction Sheets, MSDS, CAD)

| Document Type | Document Title | Description | Updated | View | | |
| --- | --- | --- | --- | --- | --- | --- |
| Installation Instructions | Metal Pole Installation & Maintenance Guide_June22.pdf | Metal Pole Installation & Maintenance Guide | 6/15/2022 | View | | |

Utility Rebate Search

Replacement Parts

Confidential Documents

Marketing Material (e.g. Brochures, Sell Sheets, FAQs, )

| Document Type | Document Title | Description | Updated | View | | |
| --- | --- | --- | --- | --- | --- | --- |
| FAQ | Why Unwrap your Pole? | Poles White Paper and FAQ | 7/20/2022 | View | | |

Need Product Assistance? (e.g. How to Buy, Technical Support, Warranty)

How to Buy

Acuity Brands lighting and controls products are primarily sold through a network of agents and distributors across North America,
as well as at more than 100 showroom or international locations and several online retailers.

---

Technical Support

Acuity Brands is dedicated to providing outstanding technical support. Please click on the appropriate link below, or feel free to
call us at 1.800.705.SERV (7378).

• FAQs

• Contact Us (Lighting Fixtures)

• Contact Us (Controls Services & Support)

---

Warranty
Is the new stocked product detail helpful? Please tell us what you think, CLICK HERE.

SKU data not available, please contact your local agent.

{{getMinimumDisplayedIndex()}} - {{getMaximumDisplayedIndex()}} of {{filteredStockedProducts.length}} results

(No Products Found)

{{result.Title}}

{{result.Title}}

{{result.Description}}

Quantity

{{(result.Quantity > 0) ? result.Quantity : 0}} in {{result.Location.substring(result.Location.indexOf("(")+1, result.Location.indexOf(")"))}}

Total at all DCs:

{{result.EnterpriseAvailability}}

Distr. Price

${{result.Price | number : 2}}

Distr. Price

Contact Acuity

Distr. Price

No pricing established

No Locations Could Be Found.

This catalog # is not available at any location at this time. Inventory is replenished daily, please check back or contact your local sales representative or agency further details.

Your session has expired. Click on the login link to view stocked product information.

Login/Register

Product information is not available at this time. Please try again later.

Available
Est. Ship Date
Location
In Transit
{{loc.QUANTITY > 0 ? loc.QUANTITY : 0}}
{{loc.ESTIMATED_SHIP_DATE}}
{{loc.LOCATION}}
{{loc.IN_TRANSIT_QUANTITY}}

Restocking date is unavailable at this time.
Location Est. Restocking Qty & Date
{{transitDetail.QUANTITY > 0 ? transitDetail.QUANTITY : 0}}

{{transitDetail.ARRIVAL_DATE ? transitDetail.ARRIVAL_DATE : "Date Not Provided"}}

Available

{{loc.QUANTITY > 0 ? loc.QUANTITY : 0}}

Est. Ship Date

{{loc.ESTIMATED_SHIP_DATE}}

Location

{{loc.LOCATION}}

In Transit

{{loc.IN_TRANSIT_QUANTITY}}

Restocking date is unavailable at this time.

Location Est. Restocking Qty & Date

{{transitDetail.QUANTITY > 0 ? transitDetail.QUANTITY : 0}}

{{transitDetail.ARRIVAL_DATE ? transitDetail.ARRIVAL_DATE : "Date Not Provided"}}

View All

View Less
Other People Have Also Viewed