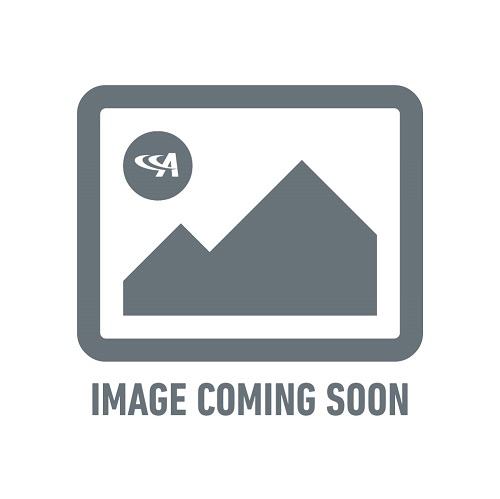 SSWDB
Square Straight Wood, Direct Burial
Square straight laminated wood pole for up to 35-foot mounting heights especially suited for residential, recreational and resort developments, parks, playgrounds and paths to provide functional lighting by night and attractive landscaping by day.
Construction
Shaft: L1 laminate grade West Coast Douglas Fir for strength and appearance. Construction grade on all exposed wide faces per WCLIB Grading Rules. Lamination utilizes adhesives meeting or exceeding the exterior durability performance requirements of most recent revision of U.S. Commercial Standard ANSI/AITC A190.1-1983. A raceway access hole for underground wiring is centered 2'6" below ground line and rises 30° to vertical. If required, above ground junction boxes of various types can be used. Available shaft widths are 4, 5, 6 and 7 inches.
Surface finish, appearance and tolerance: Laminations are kiln dried to average moisture content of 14.5% +/- 2.5% before surfacing. Open defects such as knot holes exceeding 1/2" in diameter or wane exceeding 1/4" x 12" are filled with wood filler. Sides are surfaced four faces with edges eased to 3/8" radius. Tolerances are from +0 to -1/8" for width and thickness and +/- 1/4" in length.
Preservative treatment: Standards are treated with 6% pentachlorophenol borne in light hydrocarbon solvent in conformance with AWPA Standards to a minimum net retention of 0.60 pounds per cubic foot of penta. All Standards are incised on all four sides to 3/4" in depth from butt to 12" above indicated ground mark.
Wrapping: Lighting standards are individually wrapped using 2-ply laminated paper lumber wrap with waterproof ply on outside to protect poles.
Top cap: Metal top cap is provided unless fixture is tenon mounted.
Finish: Natural finish for standard wood poles. Untreated cedar and stain finishes available. Consult factory.
Other
Check out POLESCENTRAL for additional resources and solutions.
Read More
Read Less
| | |
| --- | --- |
| Product Type | Pole |
| Series | SSWDB |
Suggested Replacement Products
PRODUCT INFORMATION
Spec Sheets

Photometry & Revit (BIM)

Use %(percent) to separate search terms.

Description
Report
Design Tools

{{photometryItem.Catalog}}
Report

Spectral Data Sheets

Guideline Specifications

Revit Component Files (Non-Illuminated)

Technical Documents (e.g. Instruction Sheets, MSDS, CAD)

Utility Rebate Search

Replacement Parts

Confidential Documents

Marketing Material (e.g. Brochures, Sell Sheets, FAQs, )

Need Product Assistance? (e.g. How to Buy, Technical Support, Warranty)

How to Buy

Acuity Brands lighting and controls products are primarily sold through a network of agents and distributors across North America,
as well as at more than 100 showroom or international locations and several online retailers.

---

Technical Support

Acuity Brands is dedicated to providing outstanding technical support. Please click on the appropriate link below, or feel free to
call us at 1.800.705.SERV (7378).

• FAQs

• Contact Us (Lighting Fixtures)

• Contact Us (Controls Services & Support)

---

Warranty
Is the new stocked product detail helpful? Please tell us what you think, CLICK HERE.

SKU data not available, please contact your local agent.

{{getMinimumDisplayedIndex()}} - {{getMaximumDisplayedIndex()}} of {{filteredStockedProducts.length}} results

(No Products Found)

{{result.Title}}

{{result.Title}}

{{result.Description}}

Quantity

{{(result.Quantity > 0) ? result.Quantity : 0}} in {{result.Location.substring(result.Location.indexOf("(")+1, result.Location.indexOf(")"))}}

Total at all DCs:

{{result.EnterpriseAvailability}}

Distr. Price

${{result.Price | number : 2}}

Distr. Price

Contact Acuity

Distr. Price

No pricing established

No Locations Could Be Found.

This catalog # is not available at any location at this time. Inventory is replenished daily, please check back or contact your local sales representative or agency further details.

Your session has expired. Click on the login link to view stocked product information.

Login/Register

Product information is not available at this time. Please try again later.

Available
Est. Ship Date
Location
In Transit
{{loc.QUANTITY > 0 ? loc.QUANTITY : 0}}
{{loc.ESTIMATED_SHIP_DATE}}
{{loc.LOCATION}}
{{loc.IN_TRANSIT_QUANTITY}}

Restocking date is unavailable at this time.
Location Est. Restocking Qty & Date
{{transitDetail.QUANTITY > 0 ? transitDetail.QUANTITY : 0}}

{{transitDetail.ARRIVAL_DATE ? transitDetail.ARRIVAL_DATE : "Date Not Provided"}}

Available

{{loc.QUANTITY > 0 ? loc.QUANTITY : 0}}

Est. Ship Date

{{loc.ESTIMATED_SHIP_DATE}}

Location

{{loc.LOCATION}}

In Transit

{{loc.IN_TRANSIT_QUANTITY}}

Restocking date is unavailable at this time.

Location Est. Restocking Qty & Date

{{transitDetail.QUANTITY > 0 ? transitDetail.QUANTITY : 0}}

{{transitDetail.ARRIVAL_DATE ? transitDetail.ARRIVAL_DATE : "Date Not Provided"}}

View All

View Less

Build Cat. # / Submittal Spec Sheet
Start Configurating a Product
Other People Have Also Viewed