What are you willing to lose?
All LED lights are not created equal. If you're not careful, you could fall victim to the potential downfalls that come with products produced by low quality manufacturers. The disastrous results are simply not worth the risk. Poor quality lighting can lead to:
Decreased productivity
Increased safety hazards
Wasted energy
Increased expenses
Occupant discomfort
A cheap invoice can be quite costly in the long run.
When it comes to lighting, quality matters. Unreliable products can experience: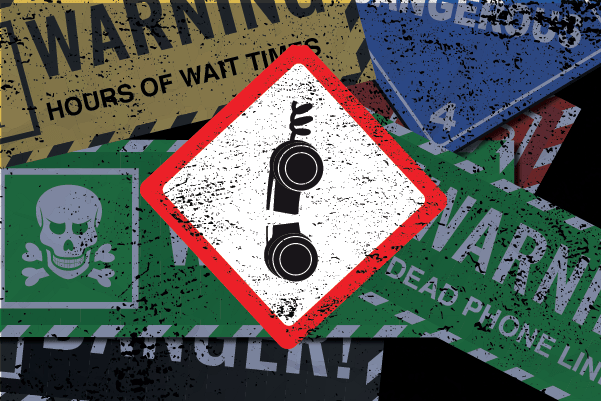 Why Take the Risk?
When something goes wrong, will those second-rate manufacturers be there to answer the phone? Will their low quality products stand-up to the standards of their too good to be true warranties?
Inferior Optics
Most low-quality products do not provide adequate light distribution, resulting in dark areas that may increase the risk of an accident.
No Replacement Parts
Many low-quality products use "no name" brand drivers and other integral components. Replacement parts are typically unavailable, making these fixtures non-serviceable.
Insufficient Surge Protection
Most low-quality outdoor products do not have separate and replaceable surge protection devices.
Light Trespass Issues
Most low-quality products have poor back-light and up light control, resulting in light trespass and light pollution problems.
Little to No Surge Protection
Power quality in industrial environments can create issues for LED fixtures, especially products that do not offer any surge protection at all. Make sure high bays have a standard 6-10kV surge protection and meet or exceed ANSl requirement for industrial environments.
Questionable Temperature Performance
If you are buying a low-quality LED fixture, the reported operating temperature on the spec sheet may not match the label. Driver life and LEDs can be greatly impacted if used in temperatures above the actual fixture rating. Double check that the labels and spec sheets match.
Non-Serviceable Drivers
Many low-quality fixtures (especially round "UFO fixtures") feature drivers absent of any surge protection which can't be serviced or replaced. Don't purchase a throw-away luminaire. Ensure drivers offer surge protection and are serviceable should the need arise.
Inadequate Optics
Exposed LEDs and clear lenses create hot spots, high-glare, and poor uniformity. Look for diffuse lenses that deliver uniform illumination and reduce glare with options that also create up-light.
Cheap Materials
Panels fabricated from cheap materials, like polystyrene, can quickly become yellowed which results in inconsistent and unsatisfactory luminance.
Subpar Manufacturing Process
Many panel manufacturers do not assemble fixtures in a cleanroom environment which may allow contaminants. Uncontrolled manufacturing processes can result in inconsistent illumination across the panel, hot spots, and visual defects.
Color Inconsistency
The human eye can visually detect color variation of 5 or more Macadam ellipses in LED binning. Many low-quality flat panels allow a 7-step Macadam ellipse variation, resulting in visually apparent color inconsistency.
Non-Certified Drivers
Drivers that aren't externally certified are non-replaceable. Make sure the drivers are individually listed with UL so that they can be replaced if needed.
Lack of Surge Protection
Power surges can be detrimental to unprotected LED fixtures and surge protection is the first line of defense. Ensure product offers 2.5kv Surge Protection tested per ANSI Standards.
Acrylic Lenses
Acrylic material is more susceptible to damage and chemical deterioration when compared to polycarbonate. Look for polycarbonate lenses to withstand harsher environments and offer shatter-resistance.
Cumbersome Installation
Screwdrivers and/or pliers are often required to open and install strips. Tool-less access allows for a simpler and faster installation and service in the field.
Color Inconsistency
Many import edgelit downlights allow a 7-step standard deviation (Macadam ellipse) variations, resulting in visually apparent color inconsistencies from fixture to fixture.
Field Wiring Limitations
Small wiring compartments are not optimized for wiring multiple fixtures on the same circuit or routing wires in and out of the wiring compartment. This could result in potential code violations.
Second-Rate Manufacturing Process
Many edgelit downlighting manufactures do not assemble fixtures in a clean room environment. Uncontrolled manufacturing processes often result in visual defects.
Poor Lumen Maintenance
Many fixtures will provide a lumen maintenance number, but not back up how it was calculated, or at what temperature. Most are published at 25⁰C, but performance can be much lower at higher ambient temperatures in the real world.
Acuity Brands has the solution for Everyday Lighting Done Right™ to minimize your enterprise risk with our Contractor Select™ portfolio of products.
Contractor Select offers the right combination of features, performance and efficiency to meet your needs. They are in-stock and ready to ship from one of our six distribution centers.
Plus, you can have confidence in their performance. Contractor Select consists of products from some of our most trusted brands - Lithonia Lighting®, Juno®, and Sensor Switch®. With over 70 years of proven performance, have peace of mind from the brands you can rely on! Choose Wisely. Choose Contractor Select.
The Most Popular Products for Your Everyday Lighting Needs
Just click on one of the product categories to narrow your selection.